Catch Up
Well we made it out of China. I could not access wifi the entire time we were on mainland China, so sorry for the blog silence. Despite the lack of freedom of the press, Piper and I had a good time exploring. The most impressive part of the trip was, of course, visiting the Great Wall. We got up at the crack of dawn to beat the crowds, which made for a pristine experience. When we first got there, we were the only ones for as far as you could see. By the end of our hiking, the crowds were starting to pour in and unfortunately for them, it was pouring and the fog eliminated the view. We felt very grateful for our timing! Enjoy these pictures from our Great Wall adventure.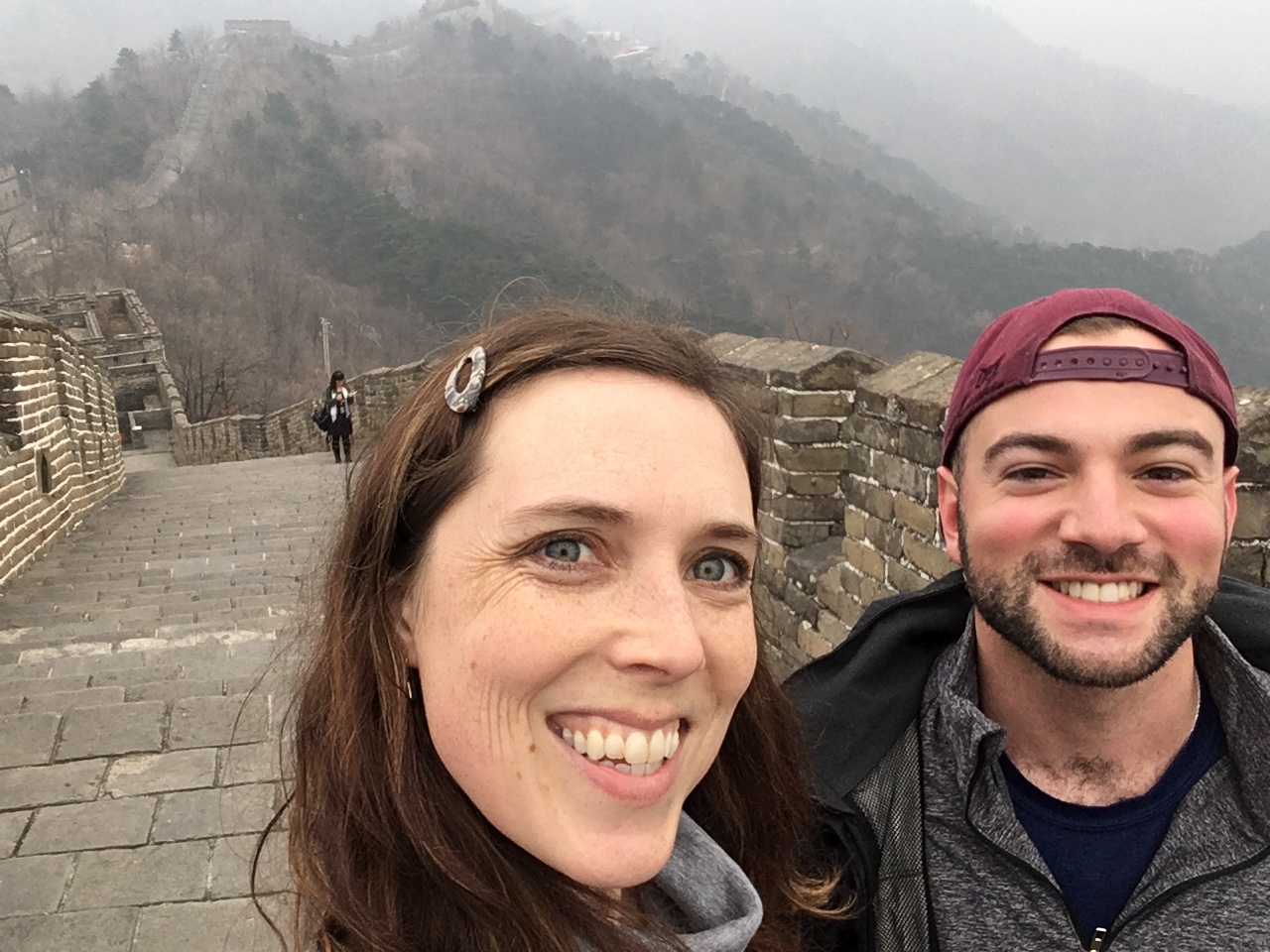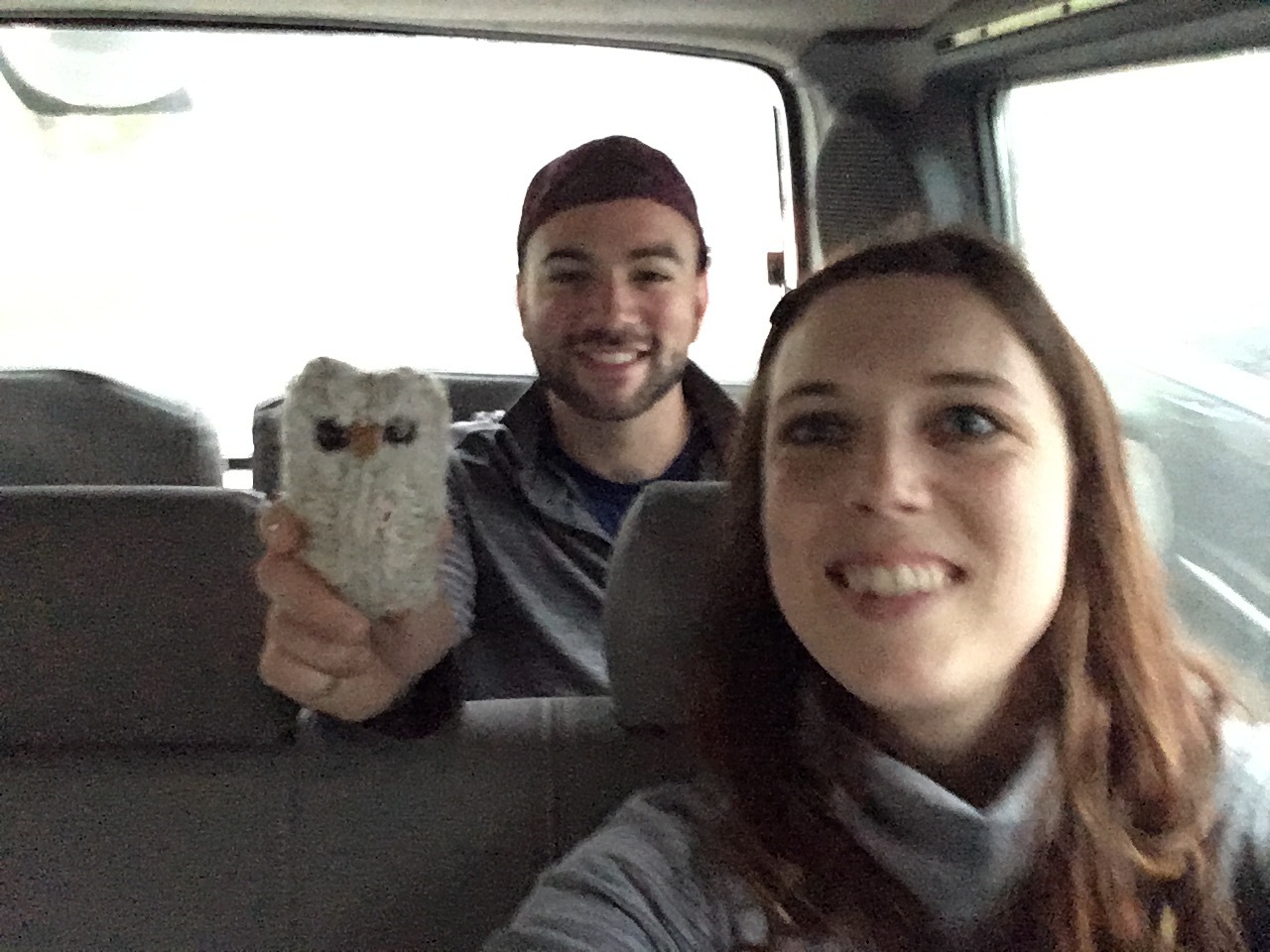 One of the most striking things about China is that everyone has a job, and most of those jobs are incredibly menial. Every door in every building has someone ready to open the door. People seem to spend their entire working day keeping their designated few feet of sidewalk clean or garden trimmed. They seem to take pride in their work. The woman whose job was to clean a small stretch of walkway at the airport got down on her knees and used her fingers to pinch up the dirt left behind after using the dustpan. Here's a shot that I found compelling.
After Beijing we headed to Shanghai. I didn't have any previous ideas of what Shanghai was like and was completely blown away by the unbelievably modern architecture! Also, my hotel room was incredibly luxurious. For me alone, I had a guest bathroom, a mirror lined entryway, an office/living room area, and a bedroom with a king sized bed and french doors leading to a huge bathroom. The bathroom had a shower with a rain faucet that poured directly from the ceiling, a huge tub with built-in TV, and a separate door to the toilet. It was fun to live large for a couple nights, even though it seems strange to have such opulence in a communist country. I imagine most people do not enjoy this sort of space.
There are sights to be seen, but also food to be eaten. We enjoyed incredible meals. Highlights have been soup dumplings in Shanghai, North West Chinese food in Beijing, and maybe the best meal so far, a dinner of Turkish food in Shanghai. All in all, we have been eating very well!
A real highlight of the tour so far was visiting the fabric market with my good friend Benji Karp. This market in Shanghai was floors and floors of hundreds and hundreds of fabric sellers and tailors. We picked out fabric, designed our clothes (or used their displayed ideas), chose our tailor, got measured up, and had new clothes tailor-fit delivered to our hotel 24 hours later. It was really mind-blowing!
On tour, there's lots of exploring, but of course we also play concerts! Though Piper was very concerned when we ran across this sign in front of the concert hall in Shanghai:
Here are the few shots from the musical side of things, including a group shot of the Brevard Faculty that are on this tour! Also you'll see some pictures of my colleagues out and about. In Shanghai we even got to meet up with an old college friend who now plays in Shanghai symphony.