Taiwan
Arriving in Taiwan was literally and figuratively a breath of fresh air. We saw the sun for the first time this tour. Not just the shadow of the sun behind dense smog, but warm sunny sun! And people were happier. The whole vibe was immediately more pleasant. And we took the bullet train from Taipei to Tainan and thus saw much of the countryside.
Piper and I were so lucky because the friend of my horn student's dad drove to Tainan from her hometown in central Taiwan and gave us a tour. We wanted to get out in nature, and specifically Piper wanted to see some rare birds. So off to the Spoonbill Conservation land we went. We saw beautiful egrets, herons, and a huge flock of spoonbills. We even pretended to be spoonbills! After bird watching we visited the Matsu Temple, which completely blew our minds. The elaborate carvings and intricate embellishments along with the devotion of the visitors made for an unforgettable experience. The cherry on the top was that today was the first day of an annual pilgrimage and the temple was full of drumming, dancing, and firecrackers.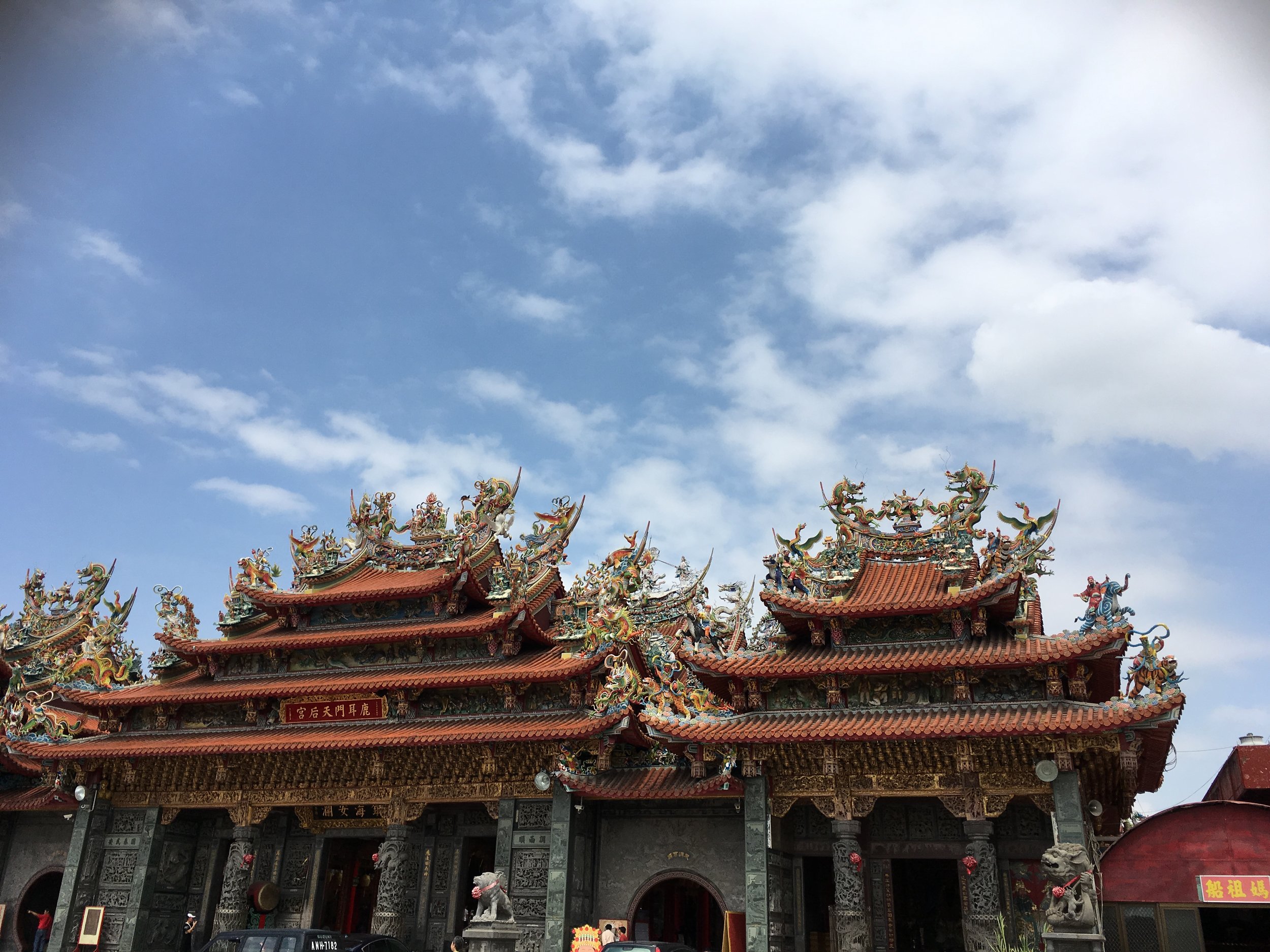 After the temple, we visited a street market and saw and tasted some incredible food including, of course, the famous bubble tea! In these pictures, look for ice-cream served in crazy shaped popcorn, a potato cut into a spiral, grilled rays, fruit encased in a clear jello, a hilariously mis-spelled word, bbq pork filled buns, an ice cold taro dessert filled with red beans, and delicious bubble tea full of tapioca balls.
Tomorrow is our one and only travel and play day, which will be exhausting but at least does not involve a flight. We leave Tainan by bus to catch the bullet train to Taipei. Apparently the hotel is Taipei is one of the nicest hotels in the world. It's too bad we will barely be there. We get there in time to freshen up before a soundcheck and our final concert. Then it's out the door at 6am to travel home. Piper and I are sooooo excited to see our families!